No one knows Africa like we do
As a leader in African capital markets with a comprehensive suite of products, we have a unique ability to leverage our local presence and global reach
Absa Access, welcome to a new age of agile banking
Absa Access – our single-sign on platform that gives you access to instant, intuitive and intelligent ways to manage your finances. With greater visibility of your business portfolio, Absa Access enables you to take charge of your financial world; so you can be more agile, more responsive and better able to make informed decisions to drive your business growth across Africa.
SUBSCRIBE FOR QUARTERLY UPDATES
Analysis and data-driven insights for a changing world – delivered direct to your inbox.
Partnering with our clients to fuel their success
Our team of hand-picked sector experts combine their specialist skills and regional knowledge to help you unlock real value.
COVID-19 & BEYOND
Leadership for today and tomorrow
Thoughtful planning, adaptive strategy and decisive action are required to withstand, reshape and progress.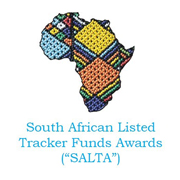 Capital Raising Non-Equity - 1 years
Capital Raising Non-Equity - 3 years
Total Return Performance SA Non-Equity - 3 years
Total Return Performance SA No-Equity 5 - years
Trading Efficiency - 3 years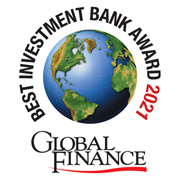 Best Mergers & Acquisition Bank in Africa
Best Investment Bank in Mauritius