Specialist support for a sector that will outpace the economy
Solutions for a shape-shifting sector with far reaching impacts as an economic enabler in Africa.


PRESENCE IN AFRICAN COUNTRIES
12

THOUGHTS FROM OUR LEADERS
The Telecommunication, Media and Technology sectors have stepped up
At the outset of 2020 three of these sub-sectors were disrupting and being disrupted, it was business as usual. Telecommunication companies were forging into the future while also providing financial services.
Technology companies being at the epicentre of the fourth industrial revolution had their work cut out for them. Media companies were keeping pacing with ever-evolving customer behaviour and demands. And then the global pandemic hit, the entire sector had to step up overnight to deliver in a big way. Work, school, play, social inter-actions, shopping, all suddenly moved to one venue – the home. The TMT sector had to make this possible overnight.
And deliver they did. Regulators also had to come to the party with additional emergency spectrum. Fibre is now as essential as the staples in your pantry. Voice and SMS is becoming thwarted by the insatiable demand for data. Movies and shows are a click away. You never have to leave your couch.
However, a disparate economy means disparate access to TMT infrastructure and services, there is much work still to be done to ensure all parts of the population can and do have access to technology and telecommunication services at a low cost.
While it remains uncertain what the post pandemic world is going to look like, one thing we can all be assured of is that the TMT sector will be front and centre helping shape this new world.
Absa CIB has an important role to play with its deep sector knowledge across a range of sectors and its relationships in the TMT sector.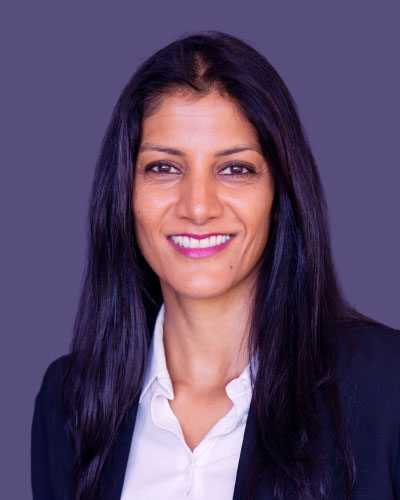 Head: Diversifieds & Industrials and Technology, Media & Telecoms
A view on the risks and opportunities in this dynamic, ever-evolving sector.
SUBSCRIBE FOR QUARTERLY UPDATES
Analysis and data-driven insights for a changing world – delivered direct to your inbox.
Feedback from our clients
"Absa provided us with advice on matters related to project finance and maximising interest income on excess cash. The service received has been outstanding and we have had better-than forecasted interest earnings as a result of the guidance and restructuring provided by Absa CIB. We have also received substantial support for decision making purposes when it comes to financial instruments held with Absa."

Dorper Wind Farm – South Africa

President, Trade Association - Africa

"Absa has been a partner bank to ACWA Power since our first successful project bid, providing the group with project financing, working capital as well as mandated as the account bank for the project. Absa has provided great value through its service, tailored solutions, valuable insights and advisory to the group."

ACWA Power – UAE and Africa

President, Trade Association - Africa

"As a partner bank to Marubeni for over 6 years, the Absa team has provided awesome service in assisting us to establish our South Africa office. Their always-available attitude has supported us to facilitate our entry into both the South African and African Market."

Marubeni Middle-East & Africa Power Limited – Japan

President, Trade Association - Africa

"Having a Pan-African banking partner is very important to the group as it gives us a competitive advantage in the market. We are now able to go for the projects we want because we have a partner bank that understands our business and is ready to help us materialise our growth ambitions in the continent."

Gransolar Group – Spain

President, Trade Association - Africa
Subscribe for quarterly updates
Analysis and data-driven insights for a changing world – delivered directly to your inbox.