Unlocking value across the continent in this evolving sector
We provide comprehensive support to the sector most pivotal to economies and countries.


PRESENCE IN AFRICAN COUNTRIES
12

THOUGHTS FROM OUR LEADERS
Local and global expertise and partner networks support our clients' cross-border growth
Absa's Financial Institutions team builds and maintains relationships with international banking partners and domestic banking partners across the continent. Through our cross-border relationships, we ensure that Absa's CIB, Wealth, Business Banking and private clients are able to transact overseas.
Every cross-border transaction requires a remitting bank and a beneficiary bank, which places us at the centre of all international activity – from imports and exports, to foreign exchange and investments.
Our clients are able to leverage our relationships that we've built and nurtured with more than 1000 banking institutions around the globe.
Our on-the-ground expertise ensures that we only work with institutions and in jurisdictions that have strong Compliance (Know Your Customer (KYC), Anti-Money Laundering (AML) and Anti-Terrorism protocols and regulations in place to ensure our clients are protected from a moral, regulatory and corporate governance perspective.
As one of the largest Pan African banks operating across the continent, we are able to support our clients through our strong balance sheet, innovative products and relationships with top Tier  international and African banks, being a true gateway in and out of Africa.
As Africa continues to innovate and grow, Absa CIB's robust sector focus, deep industry expertise, strong regional presence and valuable network of international relationships continues to propel and support our clients' expansion ambitions.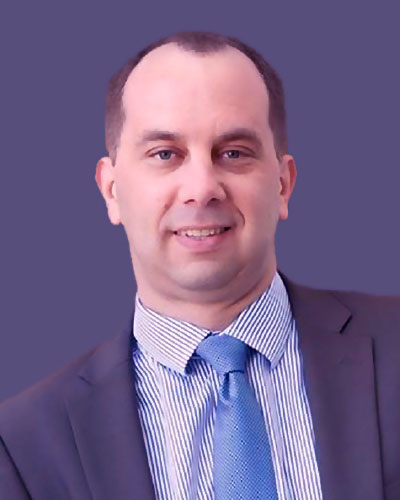 Head: Financial Institutions

THOUGHTS FROM OUR LEADERS
Spearheading the sector that drives diversified and inclusive economies
The Financial Services sector is pivotal to every country's economy. From insurance to financial markets and micro finance institutions, to money services businesses and asset retirement obligations (AROs), countries evolve based on advancements made in their financial services sector. Essentially this is the one sector that determines how diversified and inclusive an economy is.
The Financial Services sector has also been subject to tremendous change over the past decade with the pace and agenda largely driven by digital disruptors.
Regulations, compliance, cyber risks and tech advancements have made their mark – from the clear impacts of disruption in the FinTech and InsurTech spaces – to less obvious innovations such as Uber, that will directly impact the car insurance market in years to come.
The global pandemic is expected to intensify the spotlight on the need to build more comprehensive economies, considerations that the Financial Services sector must urgently address.
At Absa, our strength in this market is evidenced by our proven track record. We are the primary transaction bank of Sanlam, Munich Re, Santam, AIG, Willis and Monet.
Our service excellence, product innovation and extensive industry expertise are borne out of our ability to stay abreast of regulatory changes, detect shifts in the market and identify new opportunities.
Our scale and credit rating underpins the established and trusted role that we play in this sector, both in South Africa and across the African continent.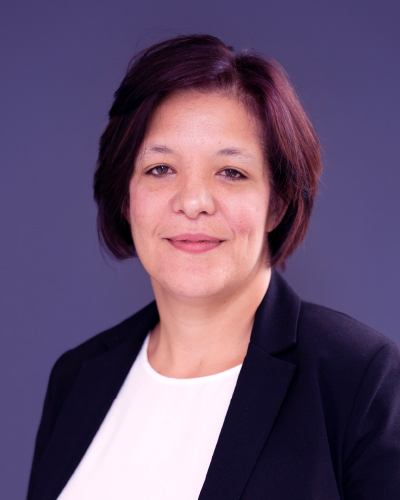 Head: Non-Bank Financial Institutions
Unique perspectives on factors impacting the financial sector today
SUBSCRIBE FOR QUARTERLY UPDATES
Analysis and data-driven insights for a changing world – delivered direct to your inbox.
Feedback from our clients
"Absa provided us with advice on matters related to project finance and maximising interest income on excess cash. The service received has been outstanding and we have had better-than forecasted interest earnings as a result of the guidance and restructuring provided by Absa CIB. We have also received substantial support for decision making purposes when it comes to financial instruments held with Absa."

Dorper Wind Farm – South Africa

President, Trade Association - Africa

"Absa has been a partner bank to ACWA Power since our first successful project bid, providing the group with project financing, working capital as well as mandated as the account bank for the project. Absa has provided great value through its service, tailored solutions, valuable insights and advisory to the group."

ACWA Power – UAE and Africa

President, Trade Association - Africa

"As a partner bank to Marubeni for over 6 years, the Absa team has provided awesome service in assisting us to establish our South Africa office. Their always-available attitude has supported us to facilitate our entry into both the South African and African Market."

Marubeni Middle-East & Africa Power Limited – Japan

President, Trade Association - Africa

"Having a Pan-African banking partner is very important to the group as it gives us a competitive advantage in the market. We are now able to go for the projects we want because we have a partner bank that understands our business and is ready to help us materialise our growth ambitions in the continent."

Gransolar Group – Spain

President, Trade Association - Africa
Subscribe for quarterly updates
Analysis and data-driven insights for a changing world – delivered directly to your inbox.