Deep support for the sector that's the heartbeat of the economy
We understand the multi-faceted requirements of Diversifieds and Industrials and draw on deep networks and long-term partnerships to support our clients.


PRESENCE IN AFRICAN COUNTRIES
12

THOUGHTS FROM OUR LEADERS
Today's challenges require future-focused insights and solutions
Diversifieds & Industrials is the heartbeat of local and regional economies. At Absa CIB, the Industrials sector encompasses listed diversified groups that operate predominately in logistics, capital equipment (serving the mining, construction and agriculture sectors), automotive and packaging. A common denominator of the entities in this arena is that each is inextricably linked to the other sectors of the economy.
The pandemic has impacted the sub-sectors in various ways. For instance, the automotive sector has been hit hard and will require a long-term view for recovery. The pace of disruption in logistics has accelerated as manufacturers and retailers de-risk their operations by diversifying their supply chains, logistics companies will have to adapt their business models accordingly.
Given the asset-intensive and cyclical nature of the capital equipment sub-sector, these companies will increasingly look to partnerships and creative solutions for financing. And finally, the alcohol and tobacco bans have significantly impacted the packaging sub-sector.
Over the coming months we expect to see mergers, acquisitions and consolidation across these various sectors as we recover from the pandemic.
Absa's strong sector-focus across industries positions us well to support Diversifieds and Industrials, leveraging our macro view to understand how different sub-sectors interlink and impact each other.
We foresee exciting opportunities to partner with our clients on solutions beyond traditional corporate and investment banking products as we move toward a new normal in a rapidly evolving world.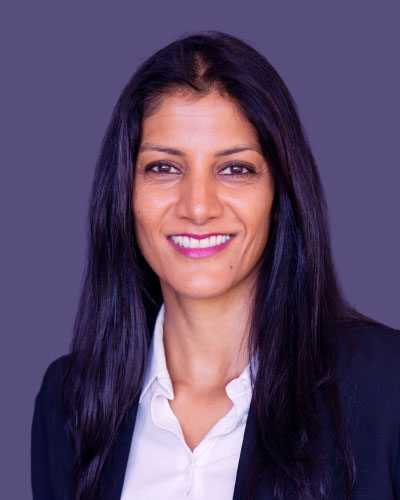 Head: Diversifieds & Industrials and Technology, Media & Telecoms
Unique perspectives on factors impacting business today.
SUBSCRIBE FOR QUARTERLY UPDATES
Analysis and data-driven insights for a changing world – delivered direct to your inbox.
Feedback from our clients
"Absa provided us with advice on matters related to project finance and maximising interest income on excess cash. The service received has been outstanding and we have had better-than forecasted interest earnings as a result of the guidance and restructuring provided by Absa CIB. We have also received substantial support for decision making purposes when it comes to financial instruments held with Absa."

Dorper Wind Farm – South Africa

President, Trade Association - Africa

"Absa has been a partner bank to ACWA Power since our first successful project bid, providing the group with project financing, working capital as well as mandated as the account bank for the project. Absa has provided great value through its service, tailored solutions, valuable insights and advisory to the group."

ACWA Power – UAE and Africa

President, Trade Association - Africa

"As a partner bank to Marubeni for over 6 years, the Absa team has provided awesome service in assisting us to establish our South Africa office. Their always-available attitude has supported us to facilitate our entry into both the South African and African Market."

Marubeni Middle-East & Africa Power Limited – Japan

President, Trade Association - Africa

"Having a Pan-African banking partner is very important to the group as it gives us a competitive advantage in the market. We are now able to go for the projects we want because we have a partner bank that understands our business and is ready to help us materialise our growth ambitions in the continent."

Gransolar Group – Spain

President, Trade Association - Africa
Subscribe for quarterly updates
Analysis and data-driven insights for a changing world – delivered directly to your inbox.