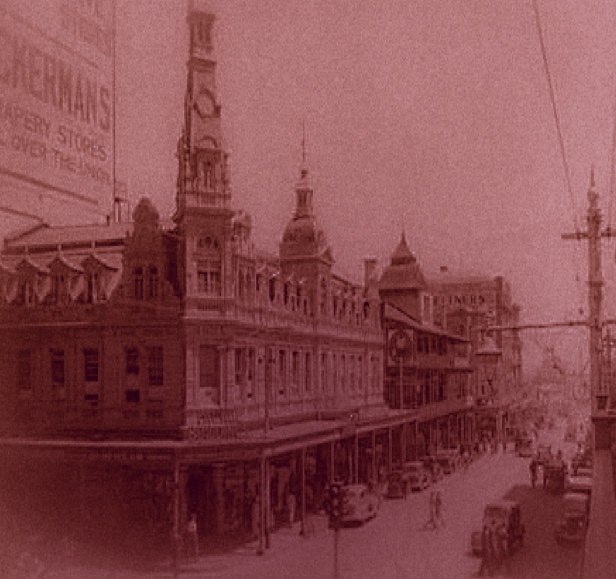 150 years of African heritage
Beyond our company ethos and our wealth of experience, our bravery to imagine and our will to get it done makes us the right partner to bring your African vision to life.
With over one and a half centuries of experience – and a significant footprint across the continent – we are a proudly pan-African institution that believes in building courageous partnerships that work.
In doing so, we go to extraordinary lengths to exceed expectations. We challenge limits and close distances, connecting people to opportunities across borders, languages and cultures.
Because African ingenuity knows no boundaries, neither do we.
We're a forward-thinking African business with a local presence in 10 countries across the continent, making us ideally positioned to solve regional challenges. 
Absa Group Limited is a listed, diversified financial services provider headquartered in Johannesburg, South Africa.
With an extensive branch network, a team of 41 000 banking professionals and a customer base of over 12 million, we are one of Africa's most respected banks.
Our presence on the continent includes regionally-coordinated coverage in 12 markets with on-the-ground banking capabilities in Botswana, Ghana, Kenya, Mauritius, Mozambique, Seychelles, South Africa, Tanzania, Uganda and Zambia – and representative offices in Namibia and Nigeria.
We provide global reach through our international offices situated in London and New York.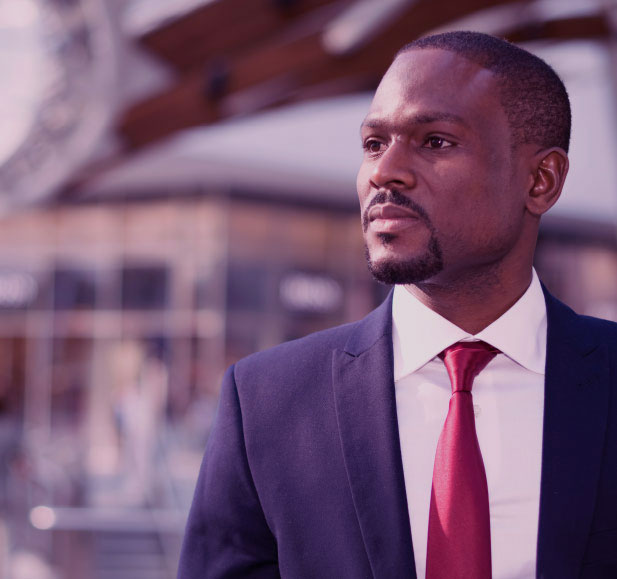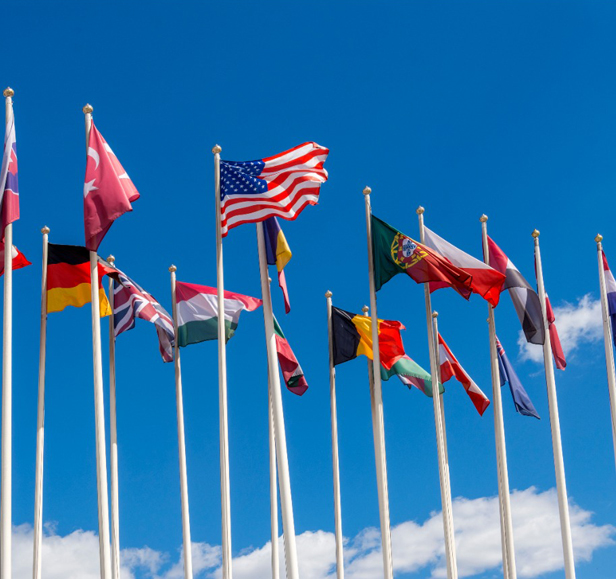 Driving business in Africa with international expertise and local knowledge
Our recent Memorandum of understanding and detailed cooperation agreement with Societe Generale (SocGen)leverages global expertise that enables us to drive connectivity across key client corridors of UK/Europe, US & China, into and within Africa.
With shared ambitions on the continent, our aligned innovative approach enables us to better serve clients, both local and international, in their banking needs across the continent.
We're taking business to more of Africa than ever before.
Our capabilities and expertise
Our Corporate and Investment Banking business is a leader in African capital markets and offers a comprehensive suite of products, with the ability to leverage a unique combination of local presence and global reach.
Turning an investment opportunity in Africa into something exceptional requires a financial services partner on your doorstep who can offer universal solutions to meet your business needs.
Our industry leaders work in Africa's key sectors to bring possibilities to life across a comprehensive suite of corporate and investment banking services.
As one of Africa's largest listed banking groups, we harness our deep understanding of investment flows, market participants, sector trends and regulations to unlock value for our clients across the continent.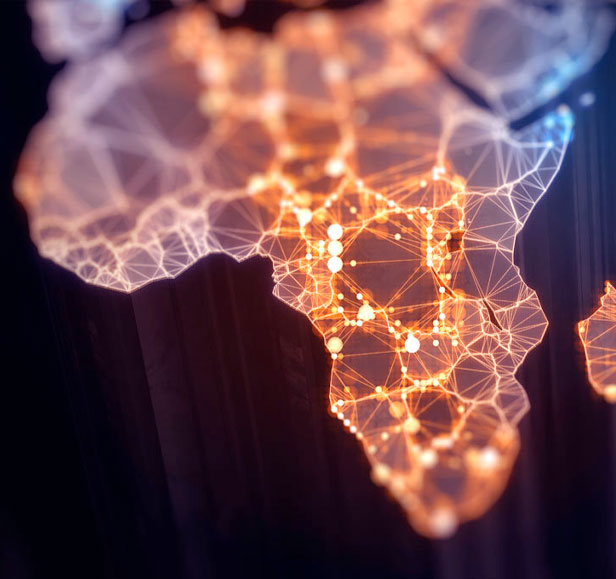 Deals
Awards
Media and News
It takes partners with strong foundations to build a brighter future. We're proud to have successfully funded the Amdec Group for the construction of Harbour Arch, a mixed-use development comprising six residential towers.

That's Africanacity. Explore the deal
More
Think Business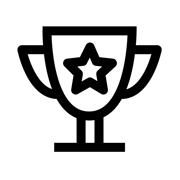 Barclays Bank of Kenya – Best Bank in Corporate Banking 2016
The New Generation Social & Media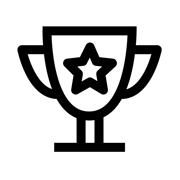 Most Innovative Application for ChatBanking
THE NEW GENERATION SOCIAL & MEDIA 2016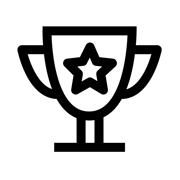 Best Revenue Generating Marketing Campaign/Event for ChatBanking
THE NEW GENERATION SOCIAL & MEDIA 2016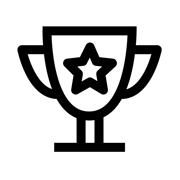 Best Corporate Website for absa.co.za
FINANCIAL MAIL ANALYST RANKINGS 2016
The Banker Transaction Banking Awards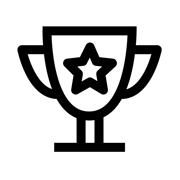 Best Investment Bank in Tanzania
The Banker Transaction Banking Awards 2018
The Banker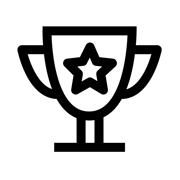 Loans: Naspers $2.5bn multi-currency revolving credit facility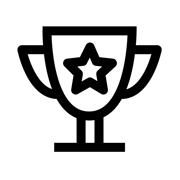 Bonds: Corporates: Petra Diamonds $300m bond issue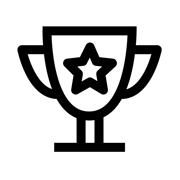 Acquisition of Aquarius Platinum by Sibanye Gold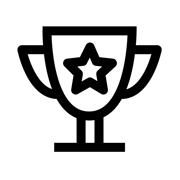 Liquid Telecom's acquisition of Neotel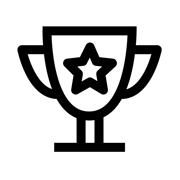 Republic of South Africa's bond and switch offer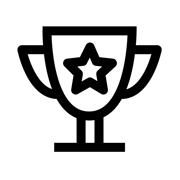 MTN's dual-tranche Eurobond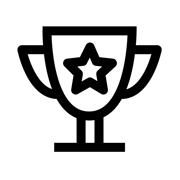 Best Foreign Investment Bank Africa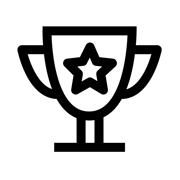 Best Investment Bank, East Africa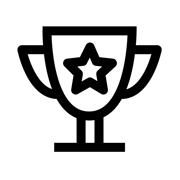 Best Investment Bank South Africa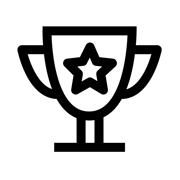 Best Syndicate Loan
The Asian Banker Awards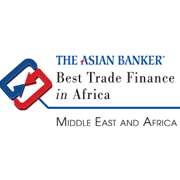 Best Transaction Bank in Mauritius
The Asian Banker Awards 2018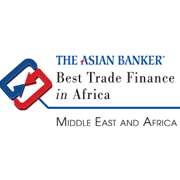 Best Cash Management Bank in Mauritius
The Asian Banker Awards 2018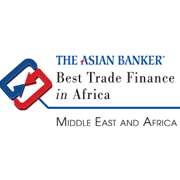 Best Trade Finance Bank in South Africa
The Asian Banker Awards 2018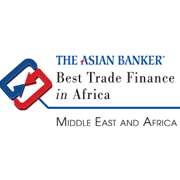 Best equity house – South Africa
The Asian Banker Awards 2020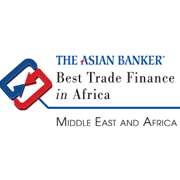 Best Cash Management and Transaction Bank in Kenya
The Asian Banker Awards 2020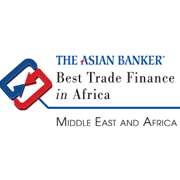 Best Cash Management Bank in Mauritius
The Asian Banker Awards 2020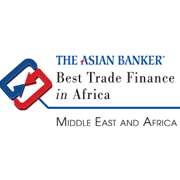 Best Trade Finance Bank in Africa
The Asian Banker Awards 2020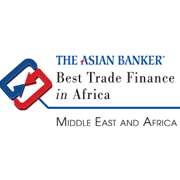 Best loan house – South Africa
The Asian Banker Awards 2020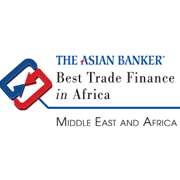 Best local investment bank – South Africa
The Asian Banker Awards 2020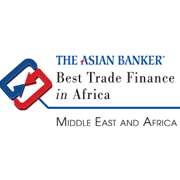 Best investment bank – Mozambique
The Asian Banker Awards 2020
SRP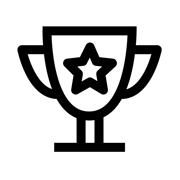 Markets Awards – Personality of the year; Ryan Sydow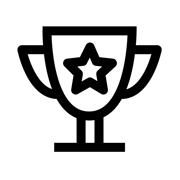 Markets Awards – Best Proprietary Index Provider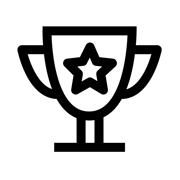 Markets Awards – Best Distributor; Yield Enhancement Products, Africa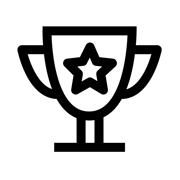 Markets Awards – Best House Hybrids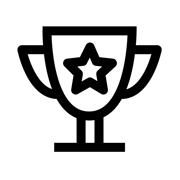 Markets Awards – Best House Interest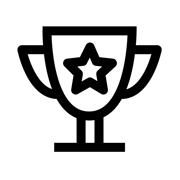 Markets Awards – Best House Commodities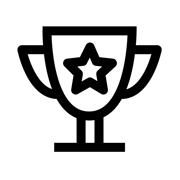 Markets Awards – Best House Equities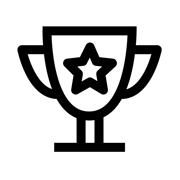 Markets Awards – Best House, Africa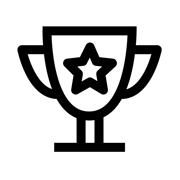 Markets Awards – Best ETF House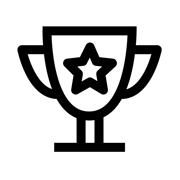 Service Provider Awards – Best Proprietary Index Provider (shared with Commerzbank) Other Awards – Best Educational Initiative
South African Listed Tracker Funds Awards (SALTA)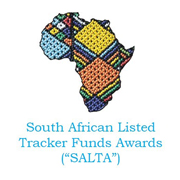 Most Capital Raised Over 1 Year – Foreign & Commodity ETFs: NewGold Plat ETF
SOUTH AFRICAN LISTED TRACKER FUNDS AWARDS (SALTA) 2018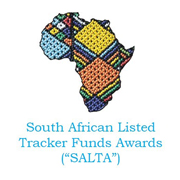 Tracking Efficiency over 3 years – SA Non-Equity ETF: NewFunds MAPPS Growth ETF
SOUTH AFRICAN LISTED TRACKER FUNDS AWARDS (SALTA) 2018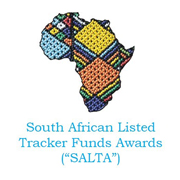 Total Investment Returns over 5 years – SA Non-Equity ETFs: NewFunds GOVI ETF
SOUTH AFRICAN LISTED TRACKER FUNDS AWARDS (SALTA) 2018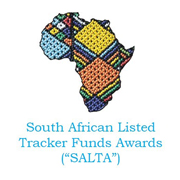 Total Investment Returns over 5 years – SA Equity ETFs: NewFunds S&P GIVI RESI 15 ETF
SOUTH AFRICAN LISTED TRACKER FUNDS AWARDS (SALTA) 2018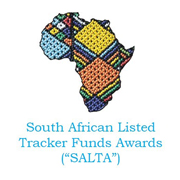 Best Tracking Efficiency over three years
SOUTH AFRICAN LISTED TRACKER FUNDS AWARDS (SALTA) 2018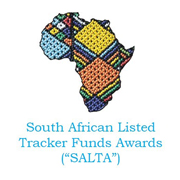 Best SA Equity ETF
SOUTH AFRICAN LISTED TRACKER FUNDS AWARDS (SALTA) 2018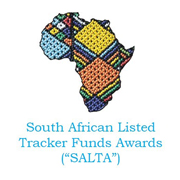 Best Non-equity ETF for both one and three years
SOUTH AFRICAN LISTED TRACKER FUNDS AWARDS (SALTA) 2018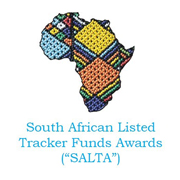 Issuing House – Capital Raising – 1 Year – Absa NewFunds
South African Listed Tracker Funds Awards 2020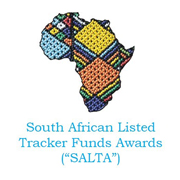 SA Equity – Total Return Performance – 5 Years – NewFunds Equity Momentum ETF
South African Listed Tracker Funds Awards 2020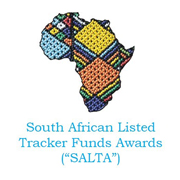 Foreign and Commodity ETFs – Capital Raising – 1 Year – Absa NewPalladium ETF
South African Listed Tracker Funds Awards 2020
Refinitiv StarMine Awards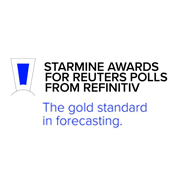 Most Accurate Forecasting in Reuters Polls (South Africa)
Refinitiv StarMine Awards 2020
Project Finance Awards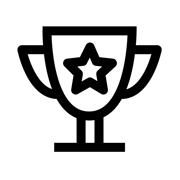 Best oil and gas deal: NNPC Chevron joint venture financing in Nigeria
PROJECT FINANCE AWARDS 2016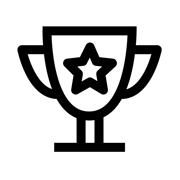 Best renewables deal: Karoshoek Solar One's Ilanga 1 project in South Africa
PROJECT FINANCE AWARDS 2016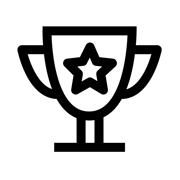 Best natural resources deal: Maamba Collieries' coal mine in Zambia
PROJECT FINANCE AWARDS 2016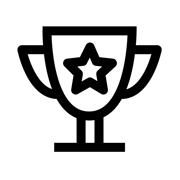 Best oil and gas deal: Project Santolina 2 stage mega-brownfield development in Nigeria
PROJECT FINANCE AWARDS 2017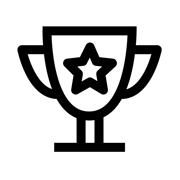 Best natural resources deal: Kalagadi Manganese's integrated mining project in South Africa
PROJECT FINANCE AWARDS 2018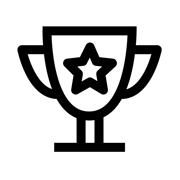 Best energy infrastructure deal: Nacala railway and port corridor project in Mozambique
PROJECT FINANCE AWARDS 2018
PFI Awards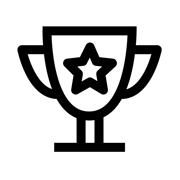 Oil Deal of the year – NNPC/Chevron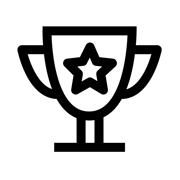 Africa Deal of the year – Maamba Collieries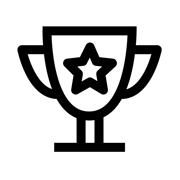 Solar Deal of the year – Ilanga 1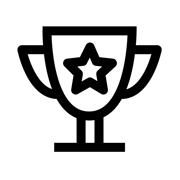 Wind Deal of the year – Mainstream
Markets Awards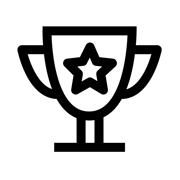 Personality of the year; Ryan Sydow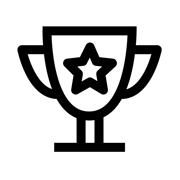 Best ETF House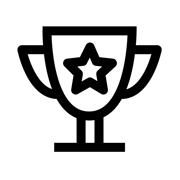 Best Proprietary Index Provider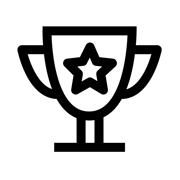 Best Distributor; Yield Enhancement Products, Africa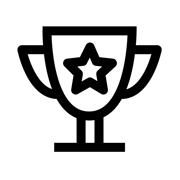 Best House Hybrids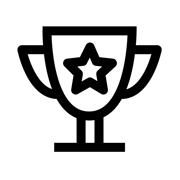 Best House Interest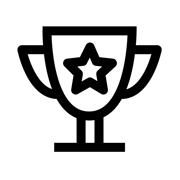 Best House Commodities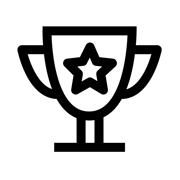 Best House Equities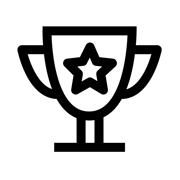 Best House, Africa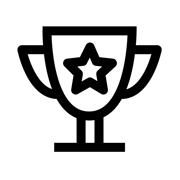 Best ETF House
Legal Week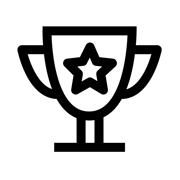 2nd Diversity Initiative of the Year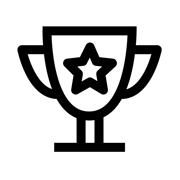 2nd Senior Corporate Counsel of the Year
JSE SPIRE Awards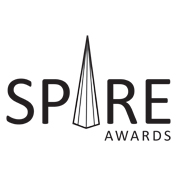 #3 Best Market Making Team: Interest Rate Derivatives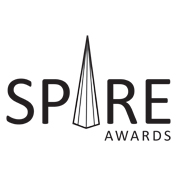 #3 Best Sales Team: Interest Rate Derivatives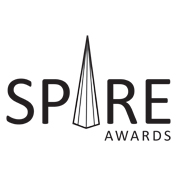 #3 Best Market Making Team: Forex & Forex Derivatives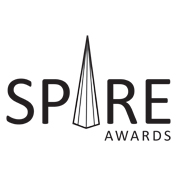 #2 Best Research Team : Africa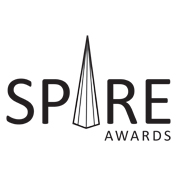 #2 Best Research Team: Quantitative Research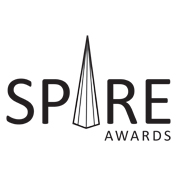 #2Best Research Team Technical Analysis (Forex and Fixed Income)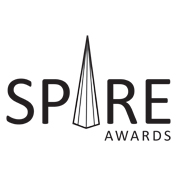 #2 Best Structuring Team: Inflation\Credit\Forex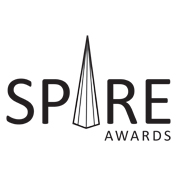 #2 Best Sales Team: Forex & Forex Derivatives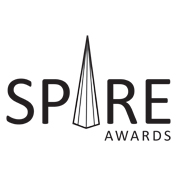 #2 Best Debt Origination Team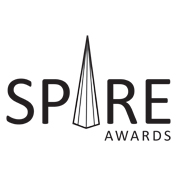 #2 Best Team – Inflation Linked Bonds
International Business Magazine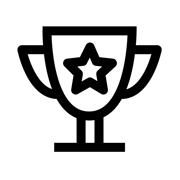 Best Corporate Social Responsibility in Zambia
International Business Magazine 2020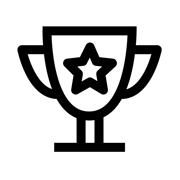 Best Corporate Bank in Zambia 2020
International Business Magazine 2020
IJ Global Awards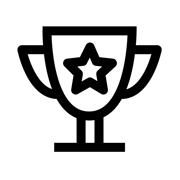 Refinancing Deal of the Year: Bujagali Hydro Power Project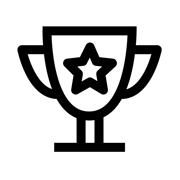 Refinancing Deal of the Year: Bujagali Hydro Power Project
Global Finance World's Best Investment Banks Awards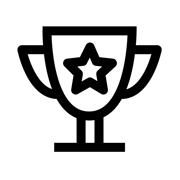 Best M&A Bank in Africa
Global Finance World's Best Investment Banks Awards 2020
Global Finance Awards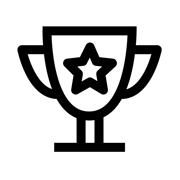 Best Merger and Acquisitions Bank in Africa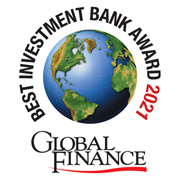 Best Mergers & Acquisition Bank in Africa
Global Finance Awards 2021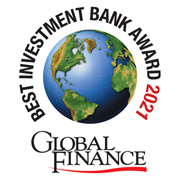 Best Investment Bank in Mauritius
Global Finance Awards 2021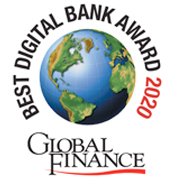 Best Trade Finance Services
Global Finance Awards 2020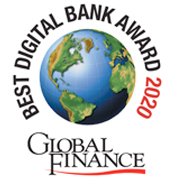 Best Online Portal in Africa
Global Finance Awards 2020
Global Capital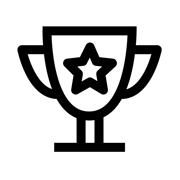 Africa Loan Deal of the Year Aspen
Global Banking and Finance Awards 2020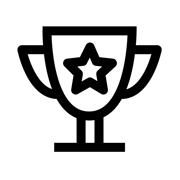 Best Corporate Bank Zambia 2020
Global Banking and Finance Awards 2020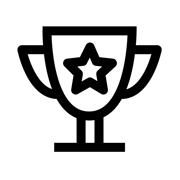 Best Corporate Social Responsibility in Zambia
Global Banking and Finance Awards 2020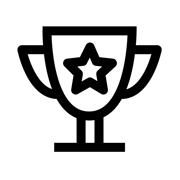 Best SME Bank Seychelles 2020
Global Banking and Finance Awards 2020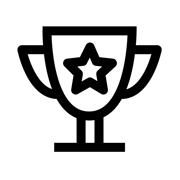 Best Forex Bank Mozambique 2020
Global Banking and Finance Awards 2020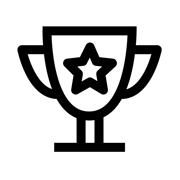 Best Bank for Corporate Investment Management Services Mozambique 2020
Global Banking and Finance Awards 2020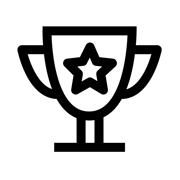 Best banking Technology Overhaul Mozambique 2020
Global Banking and Finance Awards 2020
Firm Rankings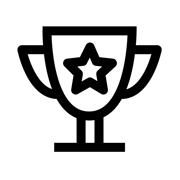 9th Equity Dealing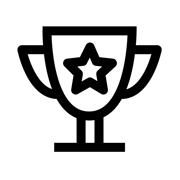 8th Corporate Access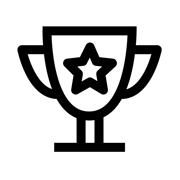 7th Administration (Operations and Product Control)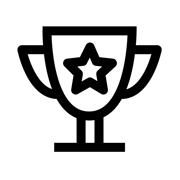 7th Equity Sales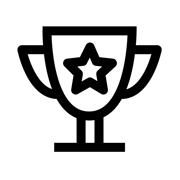 4th Equity Derivatives Dealing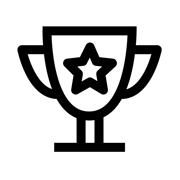 1st Fixed Interest Securities Dealing
Financial Mail Awards
Financial Mail Top Analyst – 5th in Political Analysis – Peter Worthington
FINANCIAL MAIL AWARDS 2018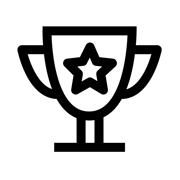 Financial Mail Top Analyst – 5th in Domestic Economics – Peter Worthington
FINANCIAL MAIL AWARDS 2018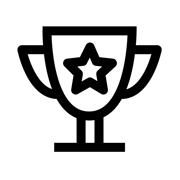 Financial Mail Top Analyst – 4th in Africa ex-SA Non-Equities – Ridle Markus
FINANCIAL MAIL AWARDS 2018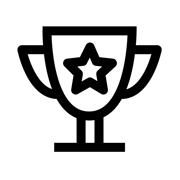 Financial Mail Top Analyst – 3rd in Technical Analysis – Judy Padayachee
FINANCIAL MAIL AWARDS 2018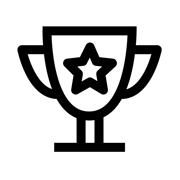 Financial Mail Top Analyst – 2nd in Fixed Income Securities – Mike Keenan
FINANCIAL MAIL AWARDS 2018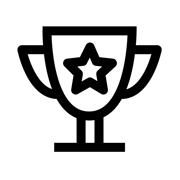 Financial Mail Top Analyst – 1st in Credit Analysis – Kate Ruston
FINANCIAL MAIL AWARDS 2018
Financial Mail Analyst Rankings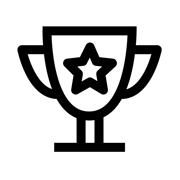 Firm Rankings – 9th Equity Dealing
FINANCIAL MAIL ANALYST RANKINGS 2016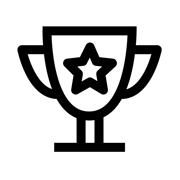 Firm Rankings – 8th Corporate Access
FINANCIAL MAIL ANALYST RANKINGS 2016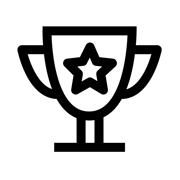 Firm Rankings – 7th Administration (Operations and Product Control)
FINANCIAL MAIL ANALYST RANKINGS 2016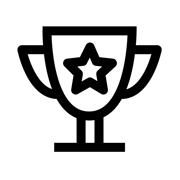 Firm Rankings – 7th Equity Sales
FINANCIAL MAIL ANALYST RANKINGS 2016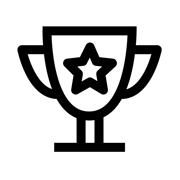 Firm Rankings – 4th Equity Derivatives Dealing
FINANCIAL MAIL ANALYST RANKINGS 2016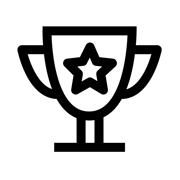 Firm Rankings – 1st Fixed Interest Securities Dealing
FINANCIAL MAIL ANALYST RANKINGS 2016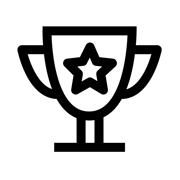 Firm Rankings – 7th Administration
FINANCIAL MAIL ANALYST RANKINGS 2016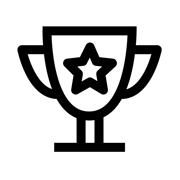 Firm Rankings – 6th Equities Sales
FINANCIAL MAIL ANALYST RANKINGS 2016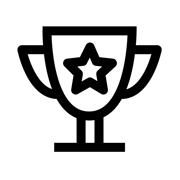 Firm Rankings – 2nd Derivatives Dealing
FINANCIAL MAIL ANALYST RANKINGS 2016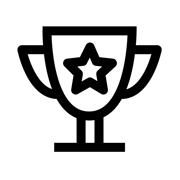 Firm Rankings – 1st Fixed Income Securities Dealing
FINANCIAL MAIL ANALYST RANKINGS 2016
Euromoney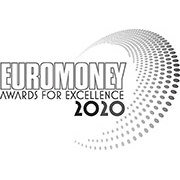 Mozambique' Best Bank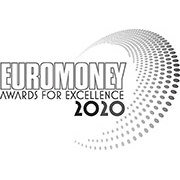 Excellence in Leadership in Africa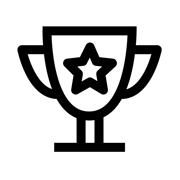 Market Leaders: Ghana & Zambia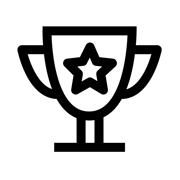 Best Service Overall (Ghana)
EMEA Finance Treasury Services Awards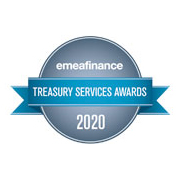 Best Payment Services in Africa
EMEA Finance Treasury Services Awards 2020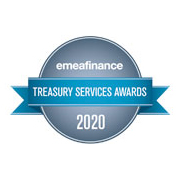 Best Cash Management Services
EMEA Finance Treasury Services Awards 2020
EMEA Finance Project Finance Awards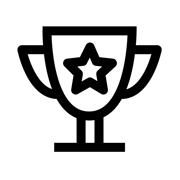 Africa Awards: Best sustainability deal: Sappi's biomass 25 MW IPP project in South Africa
EMEA FINANCE PROJECT FINANCE AWARDS 2018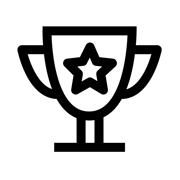 Africa Awards: Best natural resources deal: Tharisa Minerals' refinancing for chrome and PGM mine in South Africa
EMEA FINANCE PROJECT FINANCE AWARDS 2018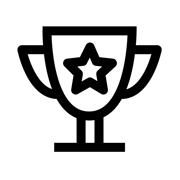 Africa Awards: Best infrastructure deal: Nacala railway and port corridor project in Mozambique
EMEA FINANCE PROJECT FINANCE AWARDS 2018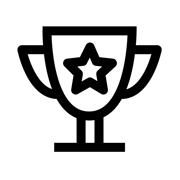 Africa Awards: Best project finance house: Absa Group
EMEA FINANCE PROJECT FINANCE AWARDS 2018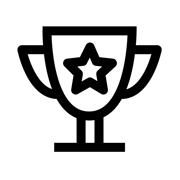 Regional Awards: Dealmaker of the year: Johan Koorts, Absa Group
EMEA FINANCE PROJECT FINANCE AWARDS 2018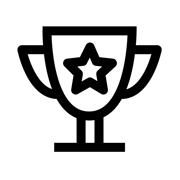 Regional Awards: Best renewables deal: Karoshoek Solar One's Ilanga 1 project in South Africa
EMEA FINANCE PROJECT FINANCE AWARDS 2018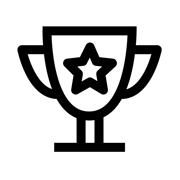 Regional Awards: Best wind farm: Enel Green Power's 700 MW five wind parks projects in South Africa
EMEA FINANCE PROJECT FINANCE AWARDS 2018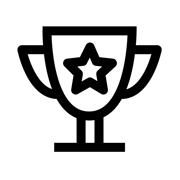 Regional Awards: Best refinancing deal: Kosmos Energy's revolving credit facility refinancing
EMEA FINANCE PROJECT FINANCE AWARDS 2018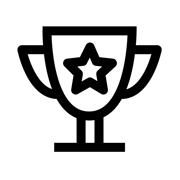 Regional Awards: Best project bond: First Quantum Minerals' US$1.5bn multi-tranche issuance
EMEA FINANCE PROJECT FINANCE AWARDS 2018
EMEA Finance Achievement Awards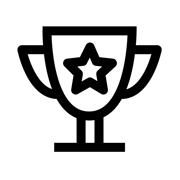 Syndicated Loans: Best local currency loan in Africa Enel Green Power's ZAR14bn multi-tranche loan
EMEA FINANCE ACHIEVEMENT AWARDS 2018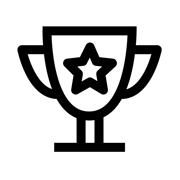 Syndicated Loans: Best syndicated loan house in Africa Absa Group
EMEA FINANCE ACHIEVEMENT AWARDS 2018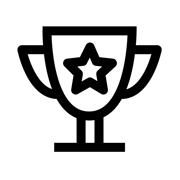 Debt Capital Markets: Best corporate bond in Africa Eskom's US$1.5bn dual tranche issuance
EMEA FINANCE ACHIEVEMENT AWARDS 2018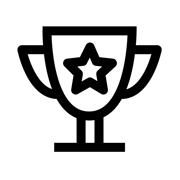 Debt Capital Markets: Best financial institution bond in Africa Barclays Africa's US$400mn debut Tier 2 issuance
EMEA FINANCE ACHIEVEMENT AWARDS 2018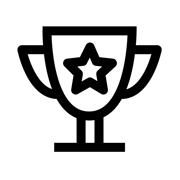 Debt Capital Markets: Best bond house in Africa Absa Group
EMEA FINANCE ACHIEVEMENT AWARDS 2018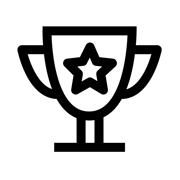 Energy's US$400mn revolving credit facility
EMEA FINANCE ACHIEVEMENT AWARDS 2018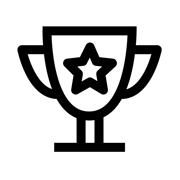 Restructuring, Refinancing and Repricing Winners: Best repricing in EMEA Kosmos
EMEA FINANCE ACHIEVEMENT AWARDS 2018
EMEA Finance - African Banking Awards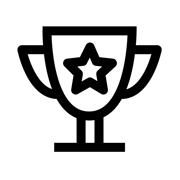 Best Equity House – Mozambique
EMEA AFRICA BANKING AWARDS 2019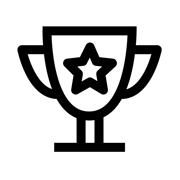 Best Loan House – South Africa
EMEA AFRICA BANKING AWARDS 2019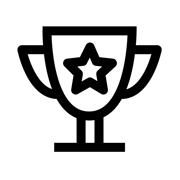 Best Investment Bank – Zambia
EMEA AFRICA BANKING AWARDS 2019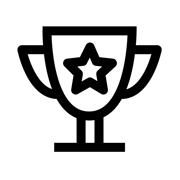 Best Investment Bank – Tanzania
EMEA AFRICA BANKING AWARDS 2019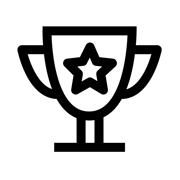 Best Investment Bank – South Africa
EMEA AFRICA BANKING AWARDS 2019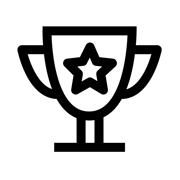 Best Investment Bank – Botswana
EMEA AFRICA BANKING AWARDS 2019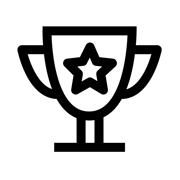 Best Investment Bank – Pan-Africa
EMEA AFRICA BANKING AWARDS 2019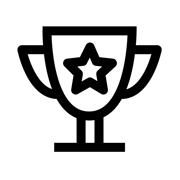 Best Cross-border M&A Deal in Africa
EMEA Finance - African Banking Awards 2018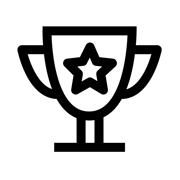 Best M&A House in Africa
EMEA Finance - African Banking Awards 2018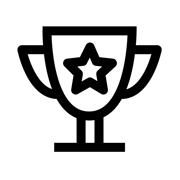 Best IPO in Africa: Vodacom, Tanzania
EMEA Finance - African Banking Awards 2018
Bonds & Loans Africa - Bonds, Loans & Sukuk Africa Awards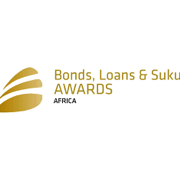 Export Finance Deal of the Year
Bonds & Loans Africa – Bonds, Loans & Sukuk Africa Awards 2018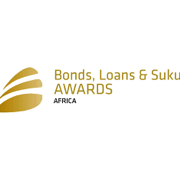 Structured Finance Deal of the Year
Bonds & Loans Africa – Bonds, Loans & Sukuk Africa Awards 2018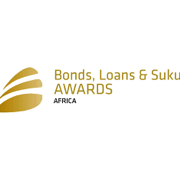 Project Finance Deal of the Year
Bonds & Loans Africa – Bonds, Loans & Sukuk Africa Awards 2018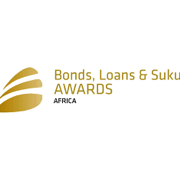 Financial Institutions Deal of the Year
Bonds & Loans Africa – Bonds, Loans & Sukuk Africa Awards 2018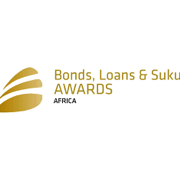 Best Equity House – Mozambique
Bonds & Loans Africa - Bonds, Loans & Sukuk Africa Awards 2019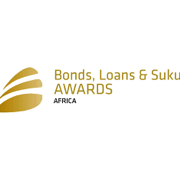 Best Loan House – South Africa
Bonds & Loans Africa - Bonds, Loans & Sukuk Africa Awards 2019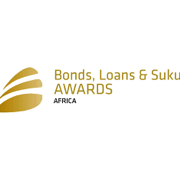 Best Investment Bank – Zambia
Bonds & Loans Africa - Bonds, Loans & Sukuk Africa Awards 2019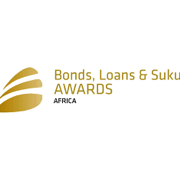 Corporate Debt Deal of the Year
Bonds & Loans Africa - Bonds, Loans & Sukuk Africa Awards 2019
Banker Africa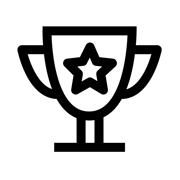 Best Unvestment Bank, East Africa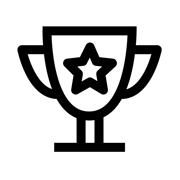 Best Investment Bank, Southern Africa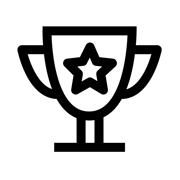 Best Investment Bank South Africa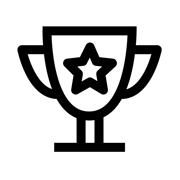 Best Investment Bank Tanzania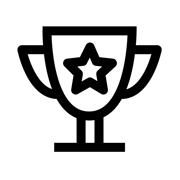 Best Foreign Investment Bank Africa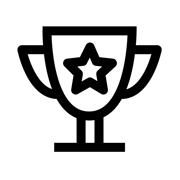 Best Investment Bank, Tanzania
Award Year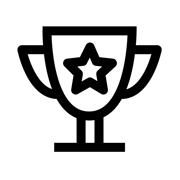 9th Equity Dealing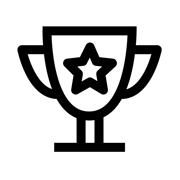 8th Corporate Access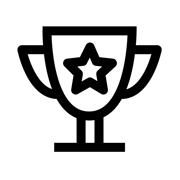 7th Administration (Operations and Product Control)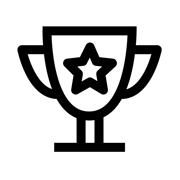 7th Equity Sales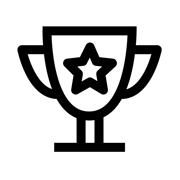 4th Equity Derivatives Dealing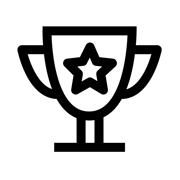 1st Fixed Interest Securities Dealing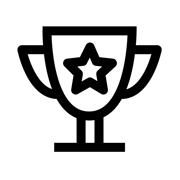 Personality of the year; Ryan Sydow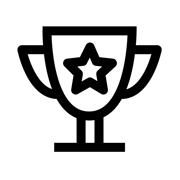 Best ETF House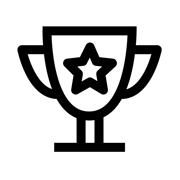 Best Proprietary Index Provider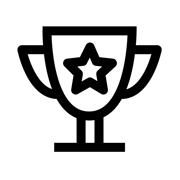 Best Distributor; Yield Enhancement Products, Africa
Award Category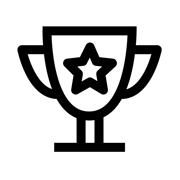 9th Equity Dealing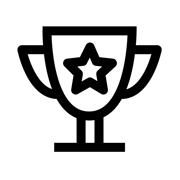 8th Corporate Access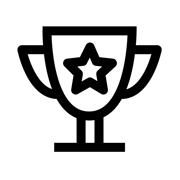 7th Administration (Operations and Product Control)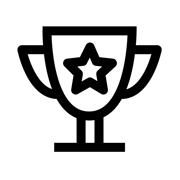 7th Equity Sales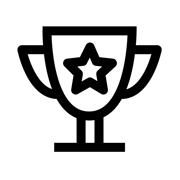 4th Equity Derivatives Dealing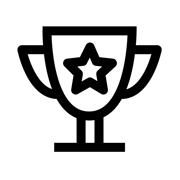 1st Fixed Interest Securities Dealing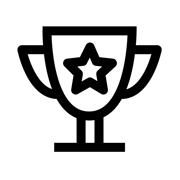 Personality of the year; Ryan Sydow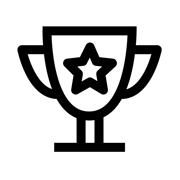 Best ETF House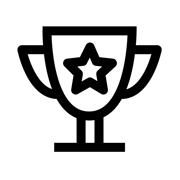 Best Proprietary Index Provider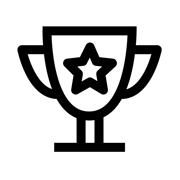 Best Distributor; Yield Enhancement Products, Africa
African Utility Week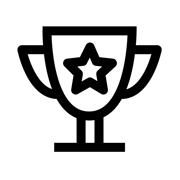 Deal of the Year Kathu Solar Park
AFRICAN UTILITY WEEK 2017
African Banker Awards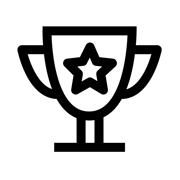 Best Investment Bank, Zambia
AFRICAN BANKER AWARDS 2018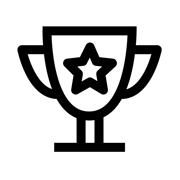 Best Investment Bank, Botswana
AFRICAN BANKER AWARDS 2018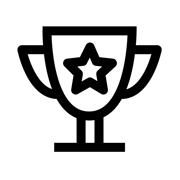 Best Loan House, South Africa
AFRICAN BANKER AWARDS 2018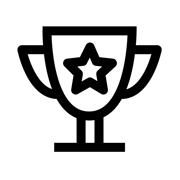 Investment Bank of the Year
EMEA AFRICA BANKING AWARDS 2019
Achievement Awards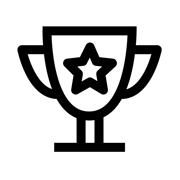 Best cross border M&A deal: Life Healthcare buys Allicance Medical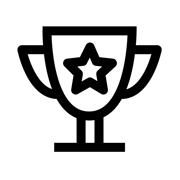 Best M&A House in Africa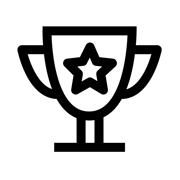 Best IPO in Africa: Vodacom Tanzania
2021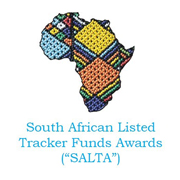 Trading Efficiency – 3 years
South African Listed Tracker Funds Awards (SALTA) 2021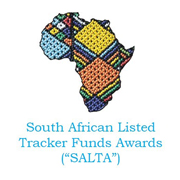 Capital Raising Non-Equity – 1 years
South African Listed Tracker Funds Awards (SALTA) 2021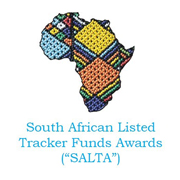 Capital Raising Non-Equity – 3 years
South African Listed Tracker Funds Awards (SALTA) 2021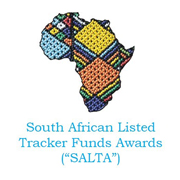 Total Return Performance SA No-Equity 5 – years
South African Listed Tracker Funds Awards (SALTA) 2021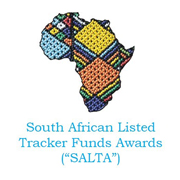 Total Return Performance SA Non-Equity – 3 years
South African Listed Tracker Funds Awards (SALTA) 2021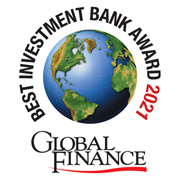 Best Mergers & Acquisition Bank in Africa
Global Finance Awards 2021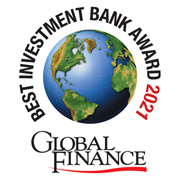 Best Investment Bank in Mauritius
Global Finance Awards 2021
2020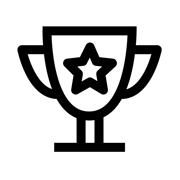 Best M&A Bank in Africa
Global Finance World's Best Investment Banks Awards 2020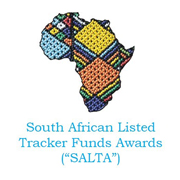 Issuing House – Capital Raising – 1 Year – Absa NewFunds
South African Listed Tracker Funds Awards 2020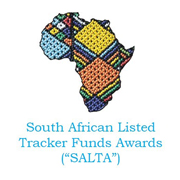 SA Equity – Total Return Performance – 5 Years – NewFunds Equity Momentum ETF
South African Listed Tracker Funds Awards 2020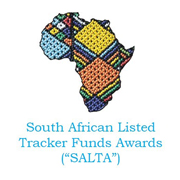 Foreign and Commodity ETFs – Capital Raising – 1 Year – Absa NewPalladium ETF
South African Listed Tracker Funds Awards 2020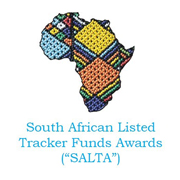 Foreign and Commodity ETFs – Capital Raising – 3 Years – Absa NewPalladium ETF
South African Listed Tracker Funds Awards 2020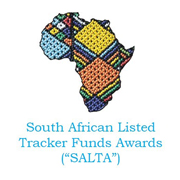 Foreign and Commodity ETFs- Tracking Efficiency – 3 Years – Absa NewPalladium ETF
South African Listed Tracker Funds Awards 2020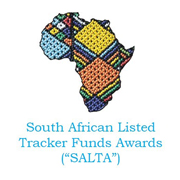 Foreign and Commodity ETFs -Total Return Performance – 5 Years – Absa NewPalladium ETF
South African Listed Tracker Funds Awards 2020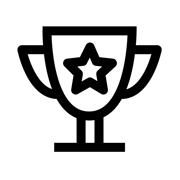 Best Corporate Bank Zambia 2020
Global Banking and Finance Awards 2020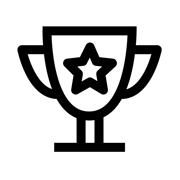 Best Corporate Social Responsibility in Zambia
Global Banking and Finance Awards 2020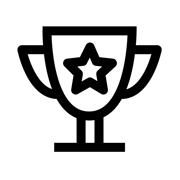 Best SME Bank Seychelles 2020
Global Banking and Finance Awards 2020
2019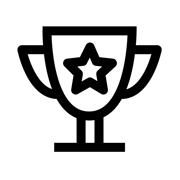 Investment Bank of the Year
EMEA AFRICA BANKING AWARDS 2019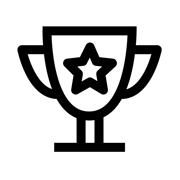 Best Equity House – Mozambique
EMEA AFRICA BANKING AWARDS 2019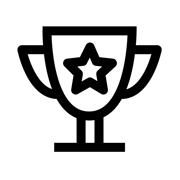 Best Loan House – South Africa
EMEA AFRICA BANKING AWARDS 2019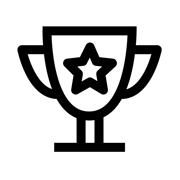 Best Investment Bank – Zambia
EMEA AFRICA BANKING AWARDS 2019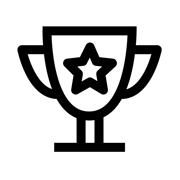 Best Investment Bank – Tanzania
EMEA AFRICA BANKING AWARDS 2019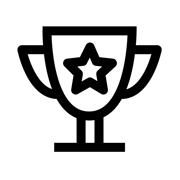 Best Investment Bank – South Africa
EMEA AFRICA BANKING AWARDS 2019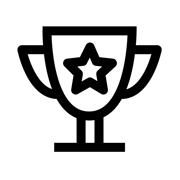 Best Investment Bank – Botswana
EMEA AFRICA BANKING AWARDS 2019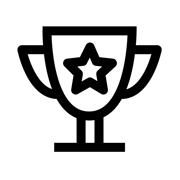 Best Investment Bank – Pan-Africa
EMEA AFRICA BANKING AWARDS 2019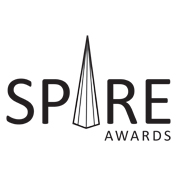 Best Research Team: Fixed Income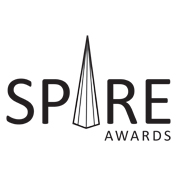 Best Research Team: Economics
2018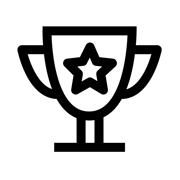 Beyond Research – 7th in Sales Teams
FINANCIAL MAIL ANALYST RANKINGS 2018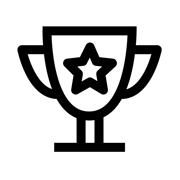 Beyond Research – 5th in Derivatives Execution
FINANCIAL MAIL ANALYST RANKINGS 2018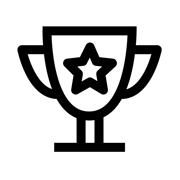 Beyond Research – 4th in Administration Efficiency
FINANCIAL MAIL ANALYST RANKINGS 2018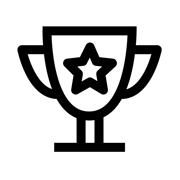 Beyond Research – 2nd (AUM-weighted) in Fixed Interest Securities Execution (3rd unweighted)
FINANCIAL MAIL ANALYST RANKINGS 2018
Financial Mail Top Analyst – 5th in Political Analysis – Peter Worthington
FINANCIAL MAIL AWARDS 2018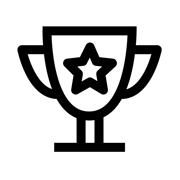 Financial Mail Top Analyst – 5th in Domestic Economics – Peter Worthington
FINANCIAL MAIL AWARDS 2018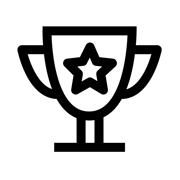 Financial Mail Top Analyst – 4th in Africa ex-SA Non-Equities – Ridle Markus
FINANCIAL MAIL AWARDS 2018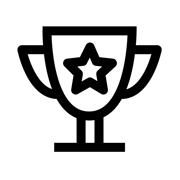 Financial Mail Top Analyst – 3rd in Technical Analysis – Judy Padayachee
FINANCIAL MAIL AWARDS 2018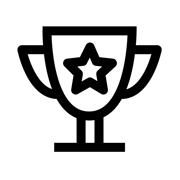 Financial Mail Top Analyst – 2nd in Fixed Income Securities – Mike Keenan
FINANCIAL MAIL AWARDS 2018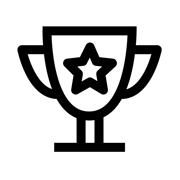 Financial Mail Top Analyst – 1st in Credit Analysis – Kate Ruston
FINANCIAL MAIL AWARDS 2018
2017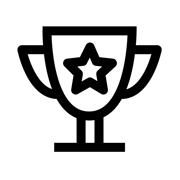 Best House, Africa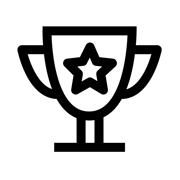 Best ETF House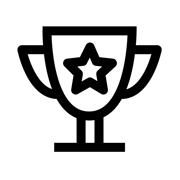 Service Provider Awards – Best Proprietary Index Provider (shared with Commerzbank) Other Awards – Best Educational Initiative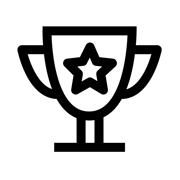 Africa Structured Products & Alternatives Awards Manufacturer Awards – Best House, Multi-Asset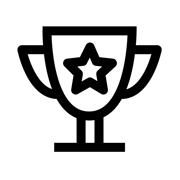 Best oil and gas deal: Project Santolina 2 stage mega-brownfield development in Nigeria
PROJECT FINANCE AWARDS 2017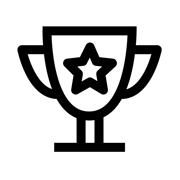 Deal of the Year Kathu Solar Park
AFRICAN UTILITY WEEK 2017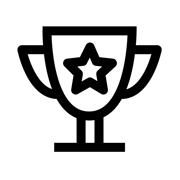 Africa Loan Deal of the Year Aspen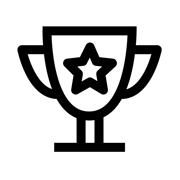 Equity Research – 3rd in General Retailers – Rod Salmon, Thaule Masemola and Samantha Naicke
FINANCIAL MAIL ANALYST RANKINGS 2017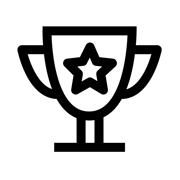 Best Unvestment Bank, East Africa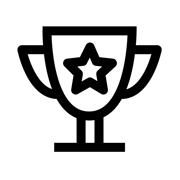 Best Investment Bank, Southern Africa
2016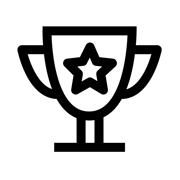 9th Equity Dealing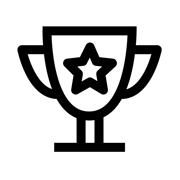 8th Corporate Access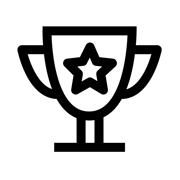 7th Administration (Operations and Product Control)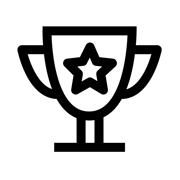 7th Equity Sales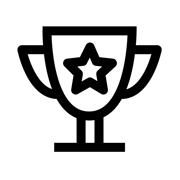 4th Equity Derivatives Dealing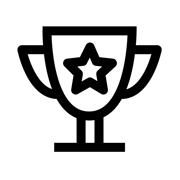 1st Fixed Interest Securities Dealing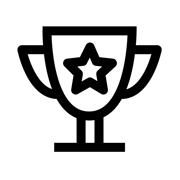 Personality of the year; Ryan Sydow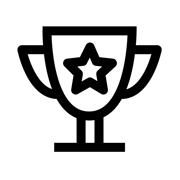 Best ETF House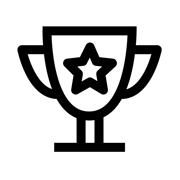 Best Proprietary Index Provider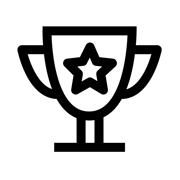 Best Distributor; Yield Enhancement Products, Africa