Align with a strategic partner to navigate disruption and unlock value
We combine bespoke solutions with advisory services to help you adapt to evolving trends and solve regional challenges in this vibrant sector.




THOUGHTS FROM OUR LEADERS
Massive disruptions offer unprecedented opportunities – if you know where to look for them
The African Consumer Goods and Services sector is at a critical tipping point. It is facing unprecedented disruptions, but also significant growth opportunities – and the global pandemic has only amplified the challenges already confronting it.
Choice, speed, convenience, health, environmental impact, individualism and personalisation are all rapidly evolving factors, shaking up traditional stalwarts and making them vulnerable to digital incumbents unhindered by legacy infrastructure and its associated costs.
The opportunity in this new consumer-led world lies in how quickly corporates can adapt – requiring a reinvention of the sector as a whole to shape a 'new normal' that caters to all socio-economic groups.
At Absa CIB, we recognise that our role is far greater than simply tailoring solutions to the needs of our individual customers. We see ourselves as a strategic partner with a long-term commitment to our clients.
In leveraging data-driven insights on consumer behaviour, along with our deep knowledge and on-the-ground presence in African markets and our long-standing sector networks and relationships, we're able to advise and support our clients to meet their operational requirements and growth ambitions.
And in the midst of the uncertainty of the global pandemic, we have further extended balance sheets, demonstrating our commitment to both the industry and our clients, as well as the long-term view we adopt in our relationships as we journey a brave new world together.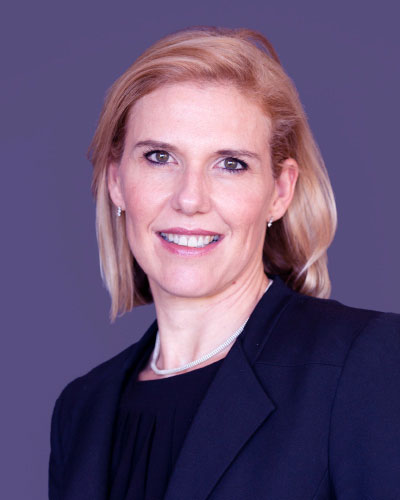 Head: Consumer Goods and Services
Data-driven insights on the trends impacting this evolving sector.
SUBSCRIBE FOR QUARTERLY UPDATES
Analysis and data-driven insights for a changing world – delivered direct to your inbox.
Feedback from our clients
"Absa provided us with advice on matters related to project finance and maximising interest income on excess cash. The service received has been outstanding and we have had better-than forecasted interest earnings as a result of the guidance and restructuring provided by Absa CIB. We have also received substantial support for decision making purposes when it comes to financial instruments held with Absa."

Dorper Wind Farm – South Africa

President, Trade Association - Africa

"Absa has been a partner bank to ACWA Power since our first successful project bid, providing the group with project financing, working capital as well as mandated as the account bank for the project. Absa has provided great value through its service, tailored solutions, valuable insights and advisory to the group."

ACWA Power – UAE and Africa

President, Trade Association - Africa

"As a partner bank to Marubeni for over 6 years, the Absa team has provided awesome service in assisting us to establish our South Africa office. Their always-available attitude has supported us to facilitate our entry into both the South African and African Market."

Marubeni Middle-East & Africa Power Limited – Japan

President, Trade Association - Africa

"Having a Pan-African banking partner is very important to the group as it gives us a competitive advantage in the market. We are now able to go for the projects we want because we have a partner bank that understands our business and is ready to help us materialise our growth ambitions in the continent."

Gransolar Group – Spain

President, Trade Association - Africa
Subscribe for quarterly updates
Analysis and data-driven insights for a changing world – delivered directly to your inbox.