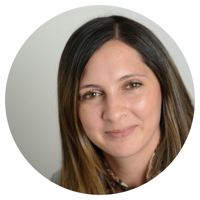 Tasneem Nacerodien
Head of Transactional Product Propositions
Whether you're sending or receiving money cross-border, investing offshore or planning a trip (post-lockdown, of course), here are the facts you need to know about foreign exchange (FX).
At times like these, International Banking may sound a world away from your daily needs, but in reality it's a great way to manage money and build wealth. "Our customers come to us for three main reasons," says Tasneem Nacerodien, Head of Transactional Product Propositions at Absa. "To pay, to save and to travel. Cross-border payments haven't slowed down at all during the COVID-19 crisis, and people are still transferring money from between accounts and banks and sending cash to people." Absa's Swift solutions allow you to send and receive money cross-border into your local bank account, while the partnership with Western Union enables you to send money internationally conveniently via Absa's internet banking platform, or of you prefer, at an Absa branch.
Saving solutions include wealth-creating and wealth-preserving offshore investment solutions, some of which don't even require an offshore bank account. As most travel plans have been shelved during lockdown, you are undoubtedly planning your next overseas escape, and International Banking will be your first stop.
Whatever your reason for engaging with International Banking, there are a few things you need to know before you swap your rands for another currency.
COVID-19 has seen people exploring their digital options in every aspect of life, and International Banking is no exception. "Consumers are a lot more open to exploring how they use our digital functionalities, whether through Swift on Absa Online or on our app," says Nacerodien. Absa has been driving that shift actively, enabling "Swift In" on the mobile app, which allows you to receive money from overseas in only seven clicks.
"Previously, some customers would do this via our call centre, and it could take up to 15 minutes," says Nacerodien. "Now, they're seeing the benefits of 24/7 digital convenience." A "Swift Out" service is already available online, and is coming to the app soon, too.
Take action:
Send and receive international payments in your own time, using Absa's digital tools. Our mobile banking app is available free of charge on Android and iOS.
2. Understand your options
"We're seeing many young people planning to travel and explore the world, without knowing what's available to them in the International Banking space," says Nacerodien. "Instead of just taking foreign bank notes on a trip, it might be better to take a combination of hard currency, your debit or credit card and a Cash Passport. Then, you will want to know when or where it is best to buy your foreign currency? We would recommend buying it in South Africa, rather than overseas as here you are in your own surroundings and will know exactly what rate you'll pay."
Take action:
Do your homework before you travel. Speak to Absa's International Banking experts to discover the best solutions for you.
3. Don't just pick any card
International Banking customers tend to be quite savvy, but many will use their credit card overseas to buy large-value items, when there's a better way. "It's better to have access to your credit card, foreign bank notes and a Cash Passport," says Nacerodien.
It all adds up. A Cash Passport is preloaded up to 60 days before you travel, so you know the rate at which you converted your dollars or euros on your travel card. When you use your credit card, however, you pay extra fees of 2.75% on every transaction, and the conversion is done at the exchange rate at the time of the transaction. "You don't have control of the exchange rate at that specific time, whereas the Cash Passport or foreign currency provide you with choices."
Take action:
Absa's Multicurrency Cash Passport is preloaded with up to four different foreign currencies, letting you take your spending money overseas easily and more cost-effectively.
Many private investors enjoy the benefits of offshore investments, but what if you don't have access to an offshore account? "One place where you can park your funds is via a Currency Investment Account, where you can buy forex within the Absa ambit," says Nacerodien. "We have about 22 available currencies you can buy into, from the US dollar to the British pound, the euro and more, and you can use that as a hedging function from an investment strategy point of view."
Take action:
With no monthly fees and no minimum deposit, a Currency Investment Account is a smart way to diversify your investment portfolio.
Wealth management is an important aspect of International Banking, but you need to know the "why" behind the "how". Janeal Haskins, Forex Sales and International Banking Head at Absa Private and Wealth Banking, sees clients falling into one of two categories. "Our Private Banking clients are either wealth creators or wealth preservers," she explains. "Wealth creators are building up their wealth to ultimately become wealth preservers."
The two groups are in distinct phases of their lives with unique International Banking needs. "Either way, you need a high-touch, solution-driven model, and the advice we offer must be appropriate for you as an individual," says Haskins. "When we execute a transaction, we will have engaged with you to understand what you want to achieve, where you want to send your money and what the best solution is for you."
Take action:
Understand where you are in the cycle. Is your focus on creating wealth or preserving it? Speak to Absa's Private and Wealth Forex and International Banking team by contacting them at RelationshipBankingFX@absa.africa for detailed advice and your own bespoke solution.