World-class investment solutions
Growing your business, is our business
By leveraging our deep regional knowledge and our advisory, financing and capital raising expertise – our
award-winning,  internationally experienced teams will tailor an ideal solution to help drive your strategic goals
through organic or acquisitive expansion, domestically, regionally and internationally.
Partnering with our clients to fuel their success
We see potential from every angle
Our award-winning team leverages our deep regional knowledge of the African continent – and our global footprint – along with our advisory, financing and capital raising expertise to tailor solutions needs via these three channels: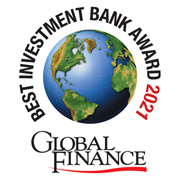 World's Best Investment Bank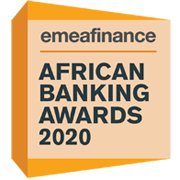 Best investment bank - Botswana
Best investment bank - Mozambique
Best local investment bank - South Africa
Best equity house - South Africa
Best loan house - South Africa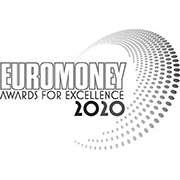 Excellence in leadership in Africa
SUBSCRIBE FOR QUARTERLY UPDATES
Analysis and data-driven insights for a changing world – delivered direct to your inbox.
Leading-edge thinking from our team of financial and sector experts.
Our current low interest-rate environment, comes with a number of opportunities and risks. Find out how they impact business and international banking as Reggie Mlangeni, Head of Client Solutions Group at Absa Corporate and Investment Banking, explains the art and science of managing your foreign exchange (FX) risk.
How to make international payments safely, on time and cost-efficiently
Keep your business in balance with these foreign exchange (FX) strategies for COVID-19 and beyond.
Feedback from our clients
"Absa provided us with advice on matters related to project finance and maximising interest income on excess cash. The service received has been outstanding and we have had better-than forecasted interest earnings as a result of the guidance and restructuring provided by Absa CIB. We have also received substantial support for decision making purposes when it comes to financial instruments held with Absa."

Dorper Wind Farm – South Africa

President, Trade Association - Africa

"Absa has been a partner bank to ACWA Power since our first successful project bid, providing the group with project financing, working capital as well as mandated as the account bank for the project. Absa has provided great value through its service, tailored solutions, valuable insights and advisory to the group."

ACWA Power – UAE and Africa

President, Trade Association - Africa

"As a partner bank to Marubeni for over 6 years, the Absa team has provided awesome service in assisting us to establish our South Africa office. Their always-available attitude has supported us to facilitate our entry into both the South African and African Market."

Marubeni Middle-East & Africa Power Limited – Japan

President, Trade Association - Africa

"Having a Pan-African banking partner is very important to the group as it gives us a competitive advantage in the market. We are now able to go for the projects we want because we have a partner bank that understands our business and is ready to help us materialise our growth ambitions in the continent."

Gransolar Group – Spain

President, Trade Association - Africa
Our qualified representative will contact you within 24 hours
Did you find what you were looking for?